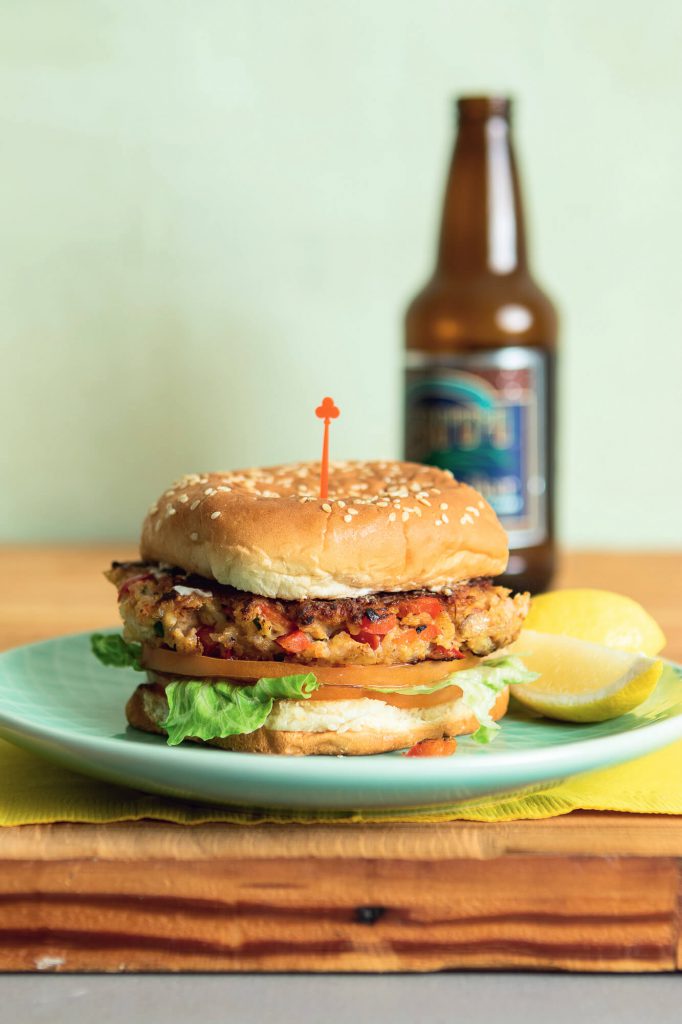 Photo credit: Photographs by Eugenia Uhl from Kevin Belton's New Orleans Celebrations, reprinted by permission of Gibbs Smith.
SHRIMP AND CRAB BURGER
1 ⁄ 2 pound raw shrimp, peeled and deveined
1 ⁄ 2 pound claw crabmeat
3 ⁄4 cup breadcrumbs
1 ⁄4 cup finely diced red bell pepper
3 tablespoons chives, sliced, plus more for garnish
Serves 6
1 tablespoon Creole seasoning
1 ⁄ 2 teaspoon kosher salt
1 ⁄4 teaspoon cayenne pepper
2 eggs
1 teaspoon lemon zest
4 tablespoons olive oil
Sliced tomato
Lettuce
6 buns, toasted
Sour cream
Lemon wedges, garnish for serving
Place the shrimp in food processor. Pulse until coarsely chopped, being careful not to grind into a paste. Transfer the shrimp to a large bowl and add crabmeat, breadcrumbs, bell pepper, 3 tablespoons chives, Creole seasoning, salt, cayenne, eggs, and lemon zest. Stir gently to combine.
Form the mixture into 6 patties.
Heat the olive oil in a large pan over medium- high heat. Add the patties in a single layer and cook for 4–5 minutes on each side or until golden brown.
Serve immediately with sliced tomato and lettuce on toasted buns, topped with a dollop sour cream, if desired. Garnish with lemon wedges.