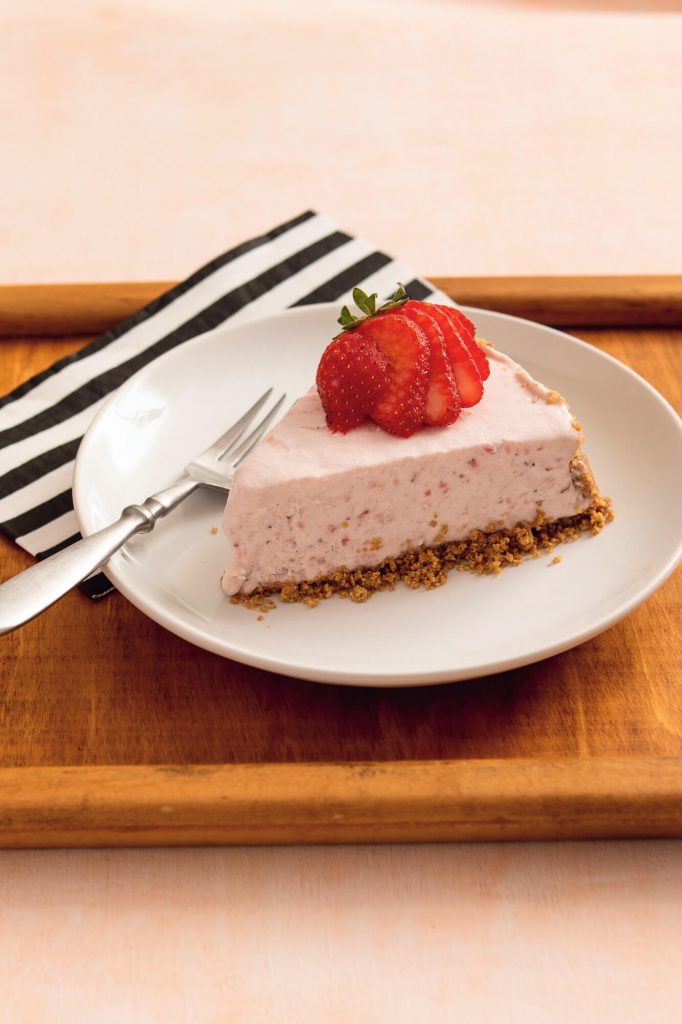 Photo credit: Photographs by Eugenia Uhl from Kevin Belton's New Orleans Celebrations, reprinted by permission of Gibbs Smith.
STRAWBERRY ICEBOX PIE
Serves 8
16 ounces frozen strawberries
1 1⁄4 cups heavy whipping cream
4 ounces cream cheese, room temperature
1 (14-ounce) can sweetened condensed milk
Extra whipped cream, for serving Fresh strawberries, for serving
CRUST
14 graham cracker sheets
3⁄4 cup pecan pieces
1⁄4 cup light brown sugar
1 ⁄ 2 teaspoon salt
8 tablespoons butter, melted
CRUST Combine the graham crackers, pecans, brown sugar, and salt in a food processor or blender and process until the crackers are in crumbs and everything is well-combined. Pour the crumbs into a bowl and stir in the butter to combine. Pat the mixture into the bottom of a 9-inch springform pan and set aside while you prepare the filling.
FILLING Set the strawberries out at room temperature while you prepare the whipped cream. In the bowl of a stand mixer or a large mixing bowl, use a whisk attachment to whip the cream until stiff peaks form. Set aside.
Process the frozen berries in a food processor to a thick slush. In a large bowl or the bowl of
a stand mixer, cream the cream cheese and condensed milk until smooth. Beat the berries into the cream cheese mixture then fold in the whipped cream.
Pour the mixture on top of the prepared crust, cover the pan with a sheet of plastic wrap, and place on an even surface in the freezer until solid, 6 hours or overnight. Once frozen, let set at room temperature for 10 minutes prior to slicing.
Serve with additional whipped cream or fresh berries, if desired.